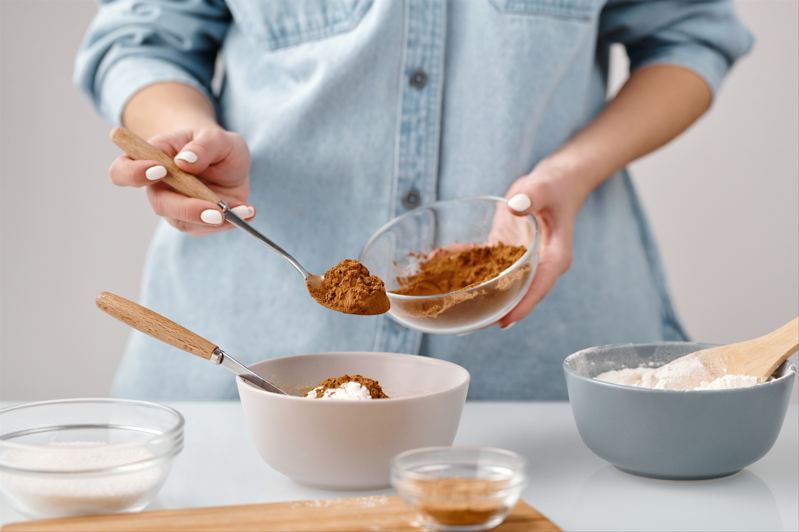 Souskluitjies or Cinnamon Dumplings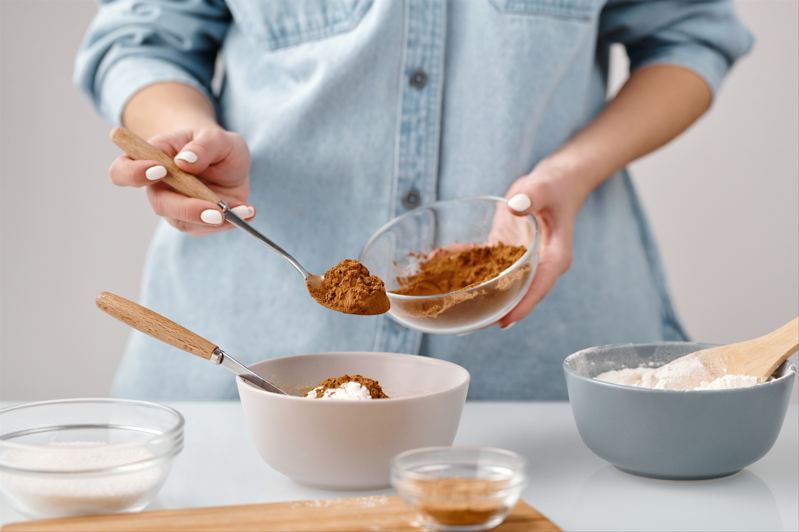 Souskluitjies or Cinnamon dumplings is one of my favorite cozy desserts but surprisingly very little people know about it. It's definitely quite popular here in South Africa. This recipe is really very simple to make and really satisfies a sweet craving.
Ingredients
130g cake flour (250ml/1 cup)
8g baking powder (10ml/2 tsp)
pinch of salt
25g margarine (25ml/5 tsp)
2 eggs
10g sugar (12.5ml/2.5 tsp)
60ml milk (4 tbsp)
65g sugar (75ml/5 tbsp)
2ml finely ground cinnamon (½ tsp)
75g margarine, melted (80ml/⅓ cup)
Method
Pre-heat deep oven safe glass dish in oven at a low temperature.
Sieve cake flour, baking powder and salt together, then rub the margarine in.
Whisk eggs and 10g (12.5ml) sugar together.
Add the whisked eggs and milk to the flour mixture and mix very well.
Mix the 65g (75ml) sugar and cinnamon.
Pour 750ml water and salt in a pot (25cm diameter) and bring to a boil.
Scoop 30-40ml bits of dough into boiling water, cover with lid and boil for 5 to 7 minutes on medium heat. (I prefer smaller dumplings with extra sauce.)
Remove dumplings with a slotted spoon and transfer to warm glass dish. Sprinkle cinnamon and sugar mixture over the dumplings and then drizzle some melted margarine over them. Return to the warm oven.
If the water has boiled away you can always add more water but remember to always add the dough to boiling water.
Top tip: don't lift the lid before the 5-7 minutes are up.
Souskluitjies or Cinnamon Dumpling Sauce
Ingredients
250ml water that dumplings cooked in (1 cup)
50g sugar (60ml/ 4 tbsp)
1ml cinnamon, finely ground (¼ tsp)
25g margarine (25ml/5 tsp)
Method
Add ingredients to pot and stir over low heat until it boils.
Pour the sauce over the dumplings in the glass dish and serve warm.
I'd love to hear your feedback on this recipe so please leave a comment or if you have any tips of your own, please let me know. If you make this recipe please tag me on Instagram.
To check out some more of my favorite recipes click here.